Shepard Point Road - Comment Before 5 pm Alaska Time on July 13th 2015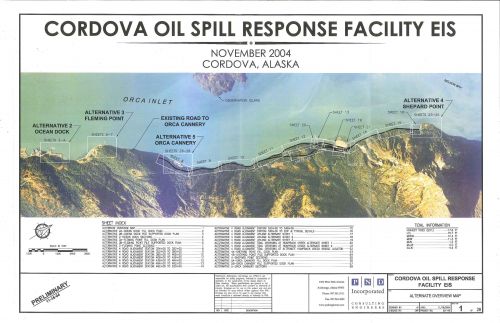 NOTICE: 

Amendment 16 to the 2012-2015 Department of Transportation (DOT) Statewide Improvement Program is open for public comment
Please comment about the proposed 4.5-mile road that would go from Orca Cannery to Shepard Point. The DOT has allocated $5M towards this project and $1.3 million has been allocated for FY2015. This project has not been permitted.
The total cost of the road is unknown at this time. 
In addition, the total cost of the project is unknown at this time. 
The road would traverse multiple active avalanche chutes, and its purpose is to reach the proposed Shepard Point deepwater port site, which is purportedly for oil spill response for Cordova. As of yet the Army Corps of Engineers has not permitted the deepwater port project.
There are viable alternative sites for the Cordova oil spill response facility that would be less expensive, easier to reach, on the current road system, safer and are available.
For Shepard Point Road indicate the following:
ID: 6617 - Shepard Point Road
Comments by email:
Comments by fax:
Fax: (907) 465-6984 or toll free fax: (888) 752-6329
Comments by mail:
Department of Transportation and 
Public Facilities Program Development 
Att: STIP
P.O. Box 112500 
Juneau, AK 99811-2500
Talking Points:
- This project is a waste of Alaskan dollars. The State of Alaska should be spending money on projects that are already funded 
- This road is unnecessary, Cordova is already in compliance with Oil Spill response standards
- There are several alternative sites for an oil spill response site that are already on the road system 
Please email eyak@redzone.org or call 907-424-5890 for assistance with a comment
Public Comment period closes July 13, 2015 at 5:00pm