Oil & Gas Exploration Application 
Copper River Delta & Gulf of Alaska 

Notice of Intent: An application has been submitted to the Department of Natural Resources for Oil and Gas Exploration, with intent for resource extraction, in the Copper River Wild salmon coastal region and Fishing Grounds.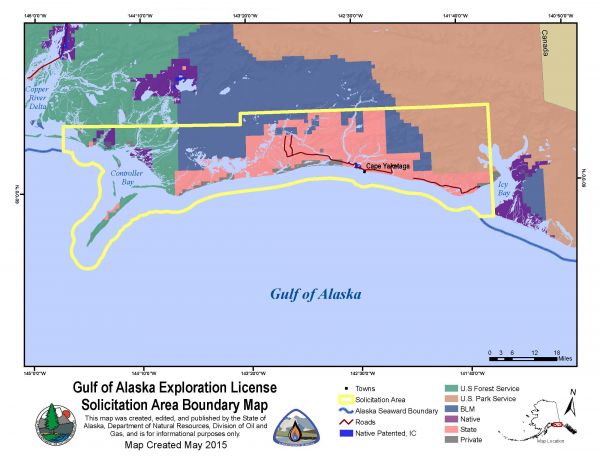 This is a 1.6 million-acre area from west of Controller Bay on the Copper River Delta to Icy Bay, and covers coastal lands and waters to 3-mile seaward offshore. This area covers the prime commercial and subsistence fishing grounds for Copper River salmon. We say NO to this application. EPC has sent in a Public records request, in an effort to find out who has applied. Please check back, as we get more information, we will post it.
Contact EPC directly for information, help with comments, to supply any information you may have. 

eyak@redzone.org and (907) 424-5890

Thanks to everyone that commented! EPC will keep you updated on this!